Sharks
Welcome to the Shark Class Page.

You can also follow us on Twitter! @CortonPrimary
2019 - 2020 Years 5 and 6
2018 - 2019 Years 5 and 6
The year six sharks have been working really hard and showed such good teamwork and dedication to the SATs test this week.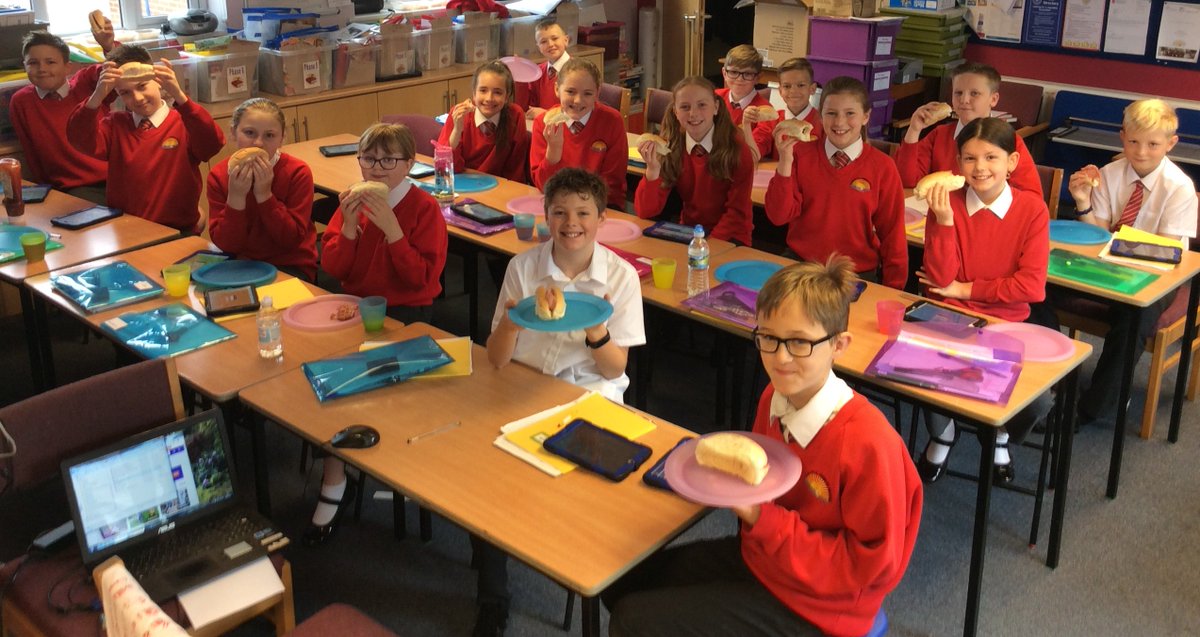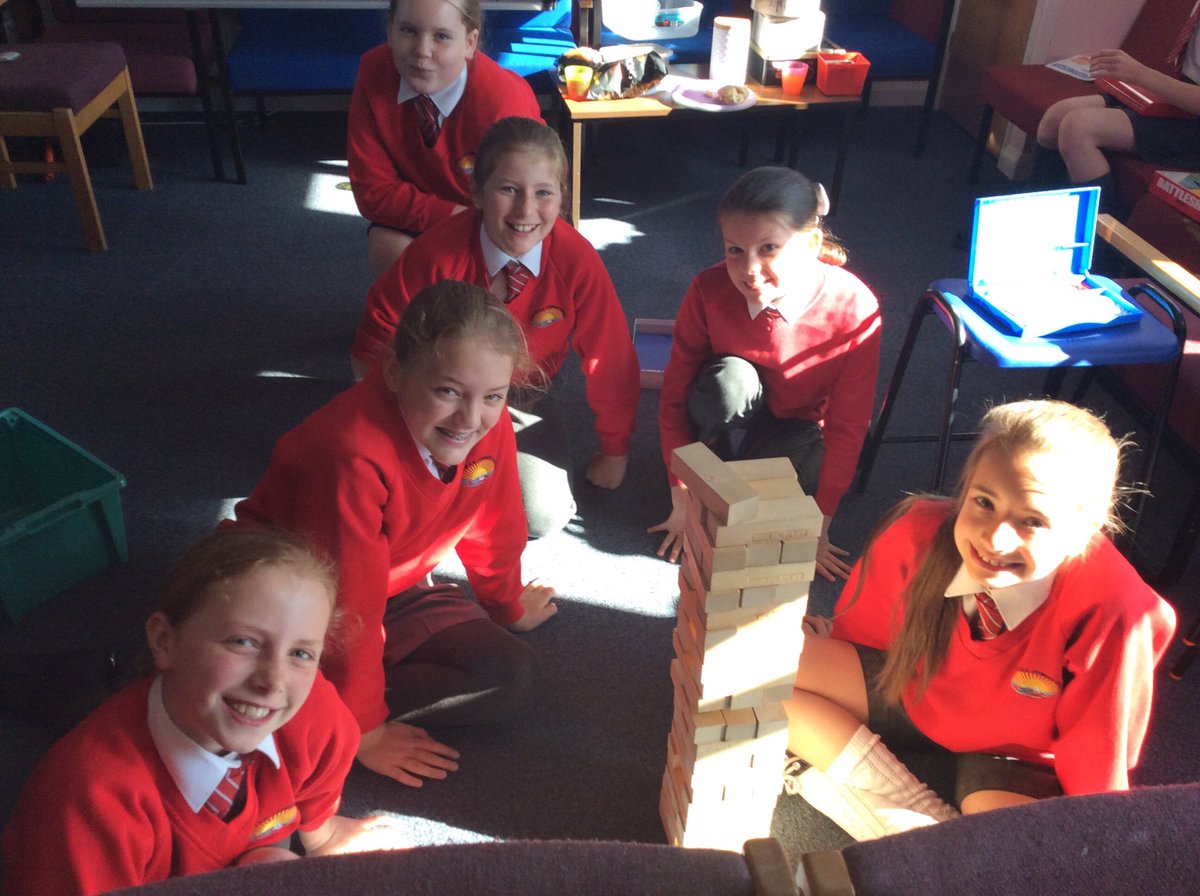 It has been lovely to see them come together to support each other and really show how amazing our children really are!
Boy in the Tower
In shark class we have been studying the book: Boy in the Tower by Polly Yo Hen.
We have written news paper reports and police incident reports based on the events.
When they first arrived, they came quietly and stealthily as if they tip-toed into the world when we were all looking the other way.
We also gained inspiration from Tuesday by David Wiesner. It's amazing what can happen on a Tuesday night when all is asleep!
Here is an example of one of the reports that were made.
Reason for investigation
Reports have come in linked to disturbing events late at night, on the night of Tuesday leading into Wednesday morning. Complaints have been brought to our attention and the amounts have risen dramatically. We have interviewed the local residents for what they witnessed. This occurred in the Town of Pleasant Ville.
Recount of interview with Amelia Smith
Amelia Smith was asleep on her rocking chair when she felt a strange feeling but did not think anything of it. She said when she woke up from her nap she realised the TV was on when she was positive she had turned it off before she took a nap. She also brought to our attention that it was a show that she had never been interested in- which makes this even more surprising. Wednesday morning approached, she went for her daily walk when she noticed lily pads scattered all over the floor. This was not a sight she saw every day and she stated it was one of the most unusual days of her life.
Recount of interview with John White
John White experienced something similar to Amelia Smith but with some difference He reported this to us: "I was having my 9pm snack, as you do. Suddenly, a frog noise buzzed into my ear. I scanned the kitchen but there was no sight of anything. I guessed it was just me imagining it." Mr White did not do anything about it until he had realised he is not the only one who had a strange night on Tuesday 7th April.
World Book Day
The class transformed into the most wonderful array of characters for world book day. We carried out activities based on the book 'The land of Neverbelieve'.
We created islands and creatures to live on the island.
Victorian Britain
We have been looking closely at what life was like during the Victorian era. The children have created some fantastic homework linked to the topic from bridges to inventions.
Lovely to see fantastic home learning happening with the Shark children.
We have also been recreating our own versions of cityscapes inspired by L. S. Lowery. We had to really focus on perspective and how to make places, objects and people seen closer or further away.
Gingerbread houses
Shark class made some fantastic gingerbread houses.
We carried out a product design to see what was available. Once we had looked at other houses we then designed our own.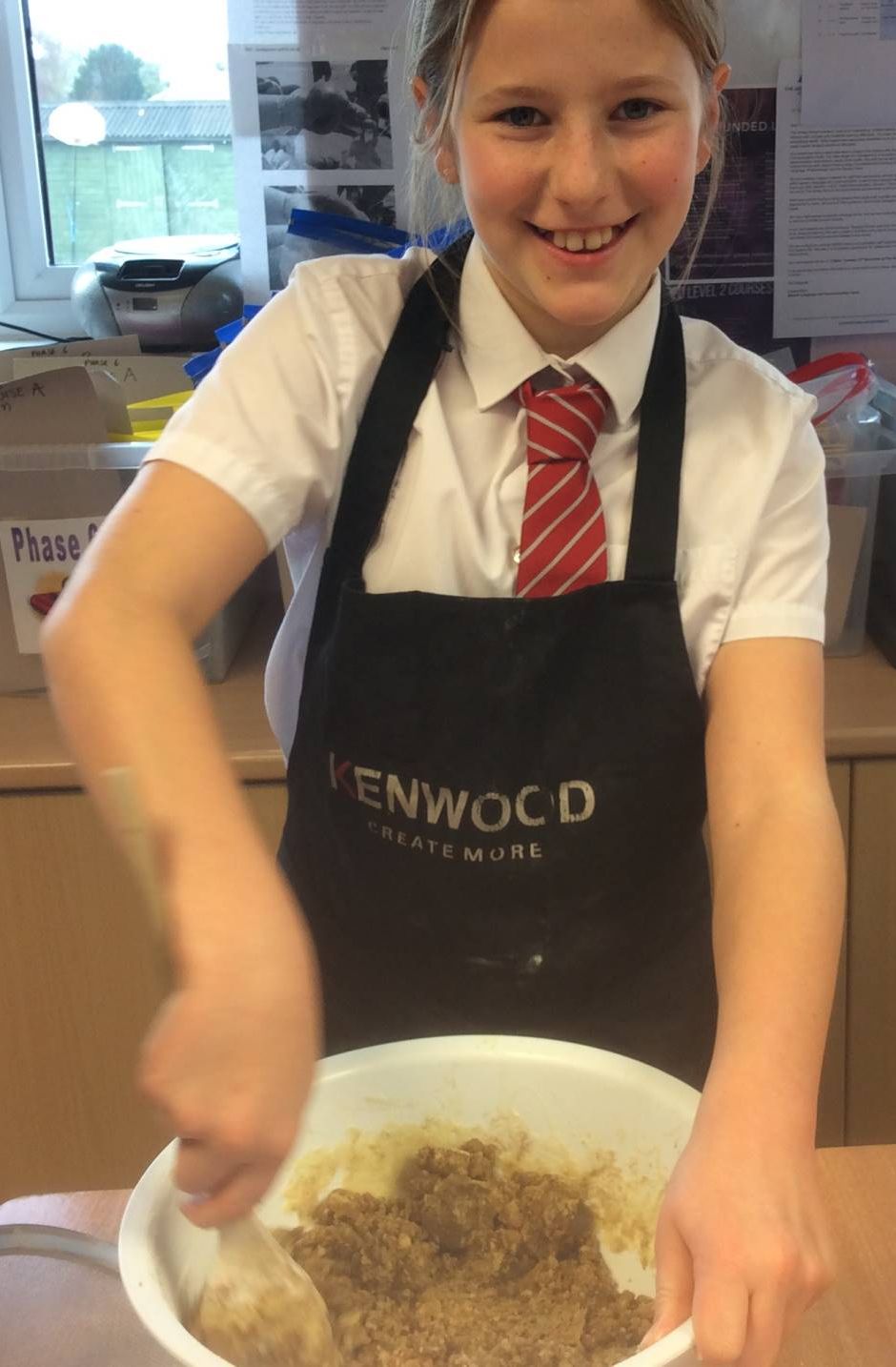 It was a really big learning experience and was a lot more challenging than we originally thought!
The trickiest part of the project was constructing the houses and making sure they actually stuck together.
Plants and Photosynthesis
We have just started our new topic in science. We started our topic off with looking in detail at leaves and classifying them into different groups.
We were fascinated by the detail we could see using the microscopes.
Street Child
We have started to study the book Street Child
We have been acting out the different scenes in the story and getting to know all the difficult times Jim went through.
Crucial Crew
Year 6 had a very informative time at Crucial Crew. They took part in different activities, learning how to stay safe and how to act responsibly.
It was a good opportunity to learn about fire safety. The children got to experience a simulation of a house fire and what they needed to do. Also, the children were able to find out how to prevent such an event happening.
STEM Afternoon
Shark class had a fantastic time at Ormiston Denes taking part in a STEM afternoon. We learnt about different types of electricity and had great fun with the interactive exhibits.
It was great to see such good teamwork!
It is amazing how electricity, magnets and forces work.
RE
Shark class started their new RE question: How do Christians bring hope at Christmas.
They made over 100 chocolate chip cupcakes to give out to all the children in the school to spread hope.
Such care was taken to make the cupcakes!
Science Learning Cafe
We investigated the speed of chemical reactions with rhubarb. We were amazed how quickly the Potassium Permanganate went colourless because it reacted with the Oxalic Acid.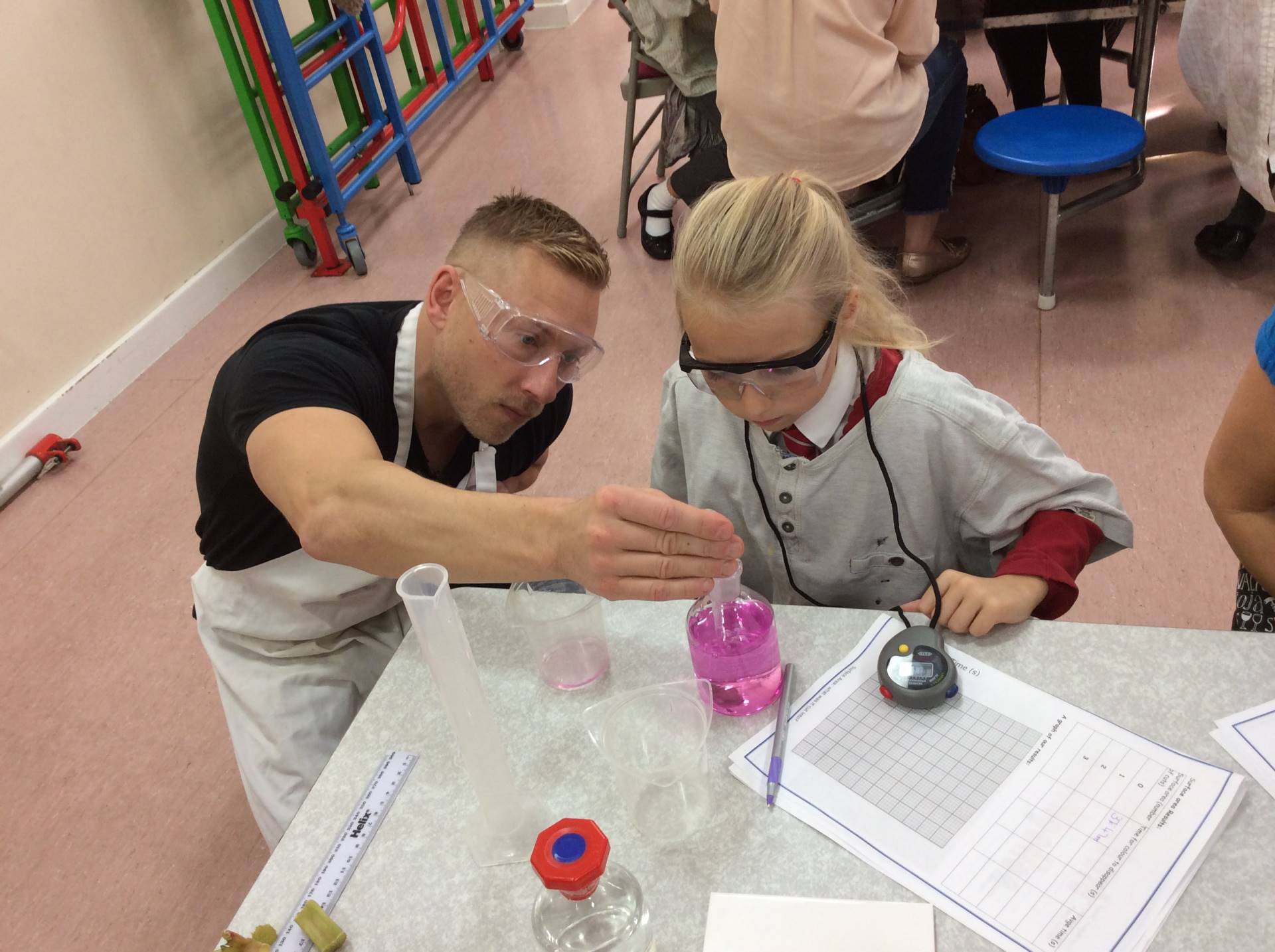 It was great to see so many parents in to share learning with their children.
Visit to Ormiston Denes Academy
Shark class had a fantastic time experiencing life in a High School.
We took part in mission impossible where we had to decode different cyphers to identify the clues.
In Science we created hoop gliders and slime (Yes! Slime in school!)
In PE, we played team games and used strategies to try and complete the challenge.
PCSO Visit
Shark class had a visit from PCSOs Norman Drew and Nigel Sutton. They spoke to us about staying safe online.]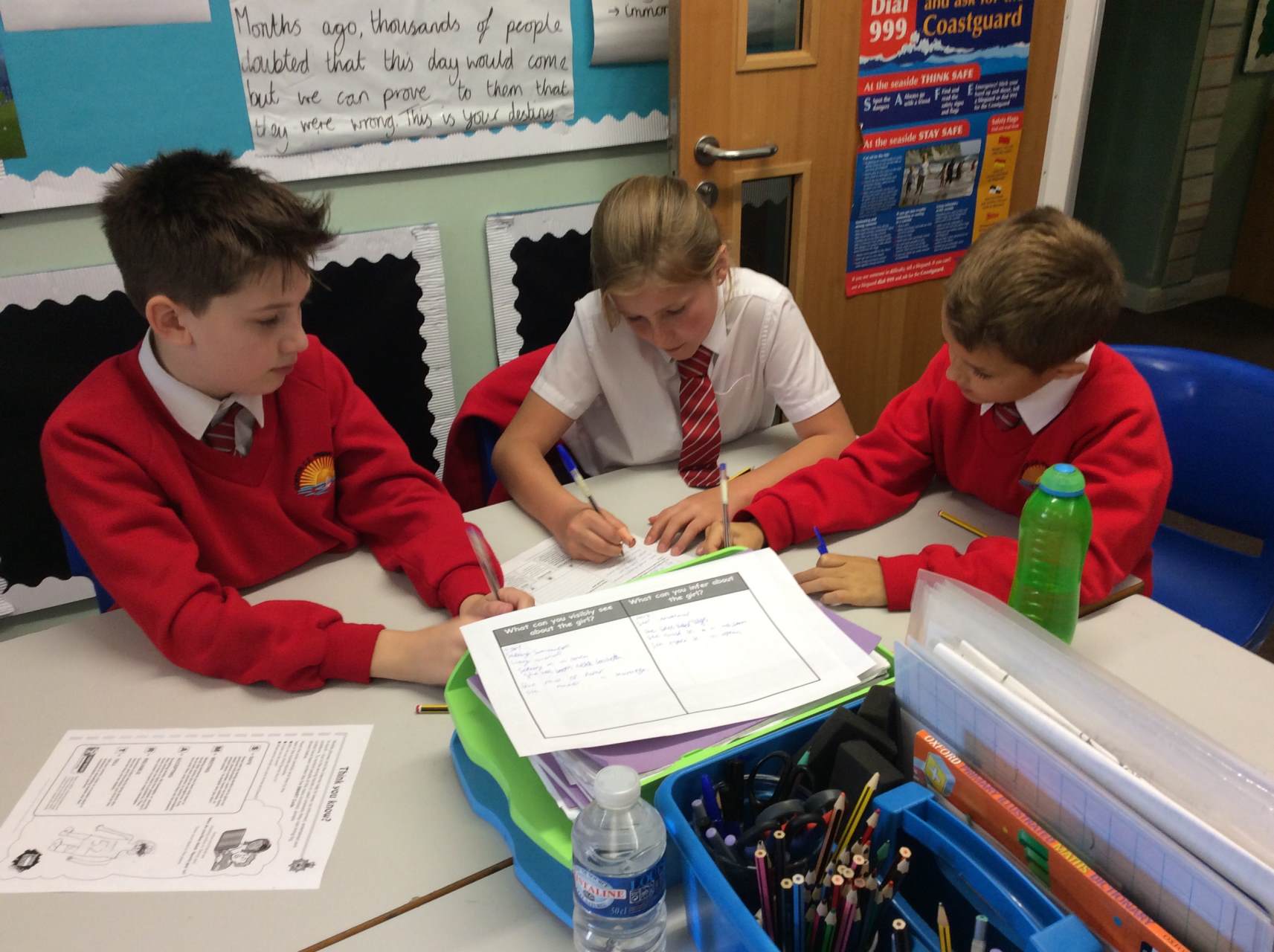 We also discussed the age limits for different online social media sites and games.
Particle Theory
The Whoosh bottle was a great way of showing particle theory in action. It was an extremely fast reaction and we could see how the liquid turned to vapour with explosive results.
As you can see and hear! The experiment was very fast reacting!
PE: Team building
In one of our weekly PE lessons, we have been learning to work as a team to overcome obstacles.
Home learning
Shark class have really taken home learning to another level so far this year! For our topic work linked to Ancient Egypt, the children have been creating board games, their own shaduf as just a starter!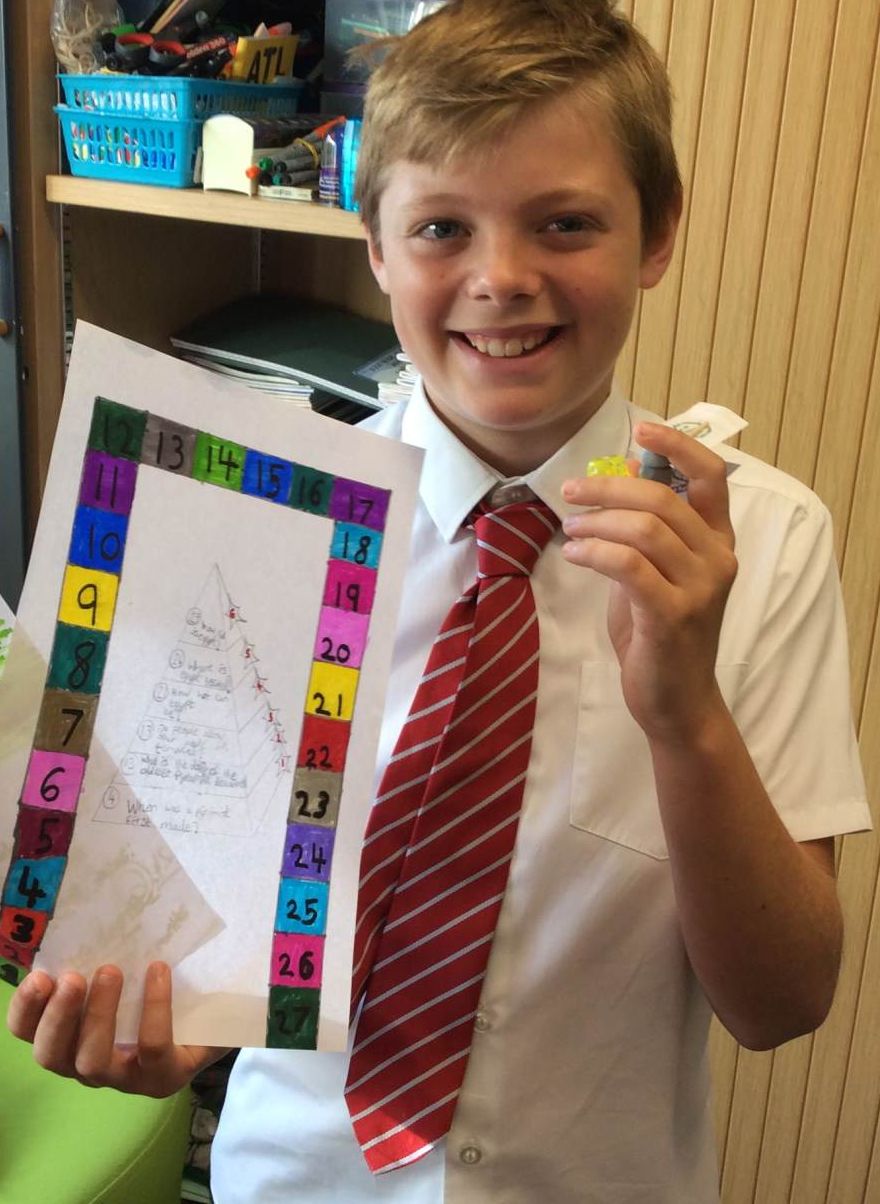 What a creative group of children we have in Shark Class!
Music
We have been learning about African Drumming. We have been layered together two different rhythms.
We learnt about the different parts of the drums.
2017 - 2018 Years 5 and 6
World Book Day 2018
We finally got a chance to celebrate World Book Day! Shark class came dressed in the most inspired outfits from their favourite books.
Some of the children couldn't be recognised with their new hairstyles and outfits.
Can you guess any of the characters we came as and what story we came from?
Carbon Copying
In Shark Class we have been using carbon paper to focus on accurate drawing and shading.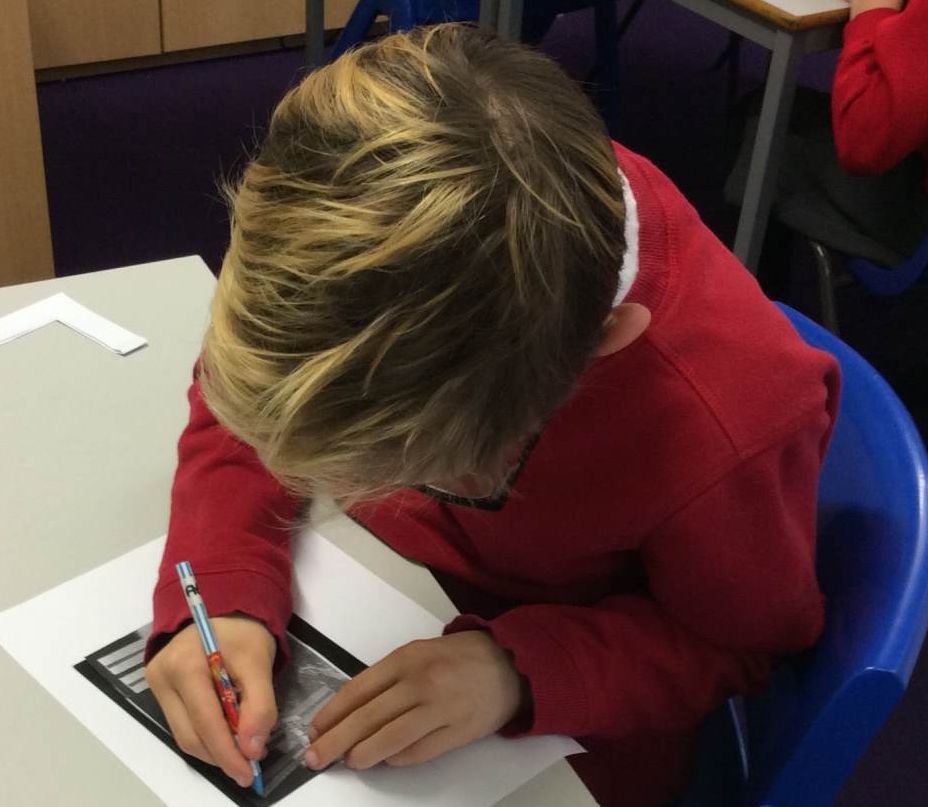 We had to be really careful with following the lines accurately adding shading.
Space Explorer Assembly
We had a fantastic turn out for our class assembly all about space and the moon landing. We sang songs, acted out parts of the moon landing and shared some of our learning.
Here is one of the songs we sang for the assembly.
We even had a house band called the 'Blue Mooners'!
Moon Art
We recreated pictures of the moon by using pastels and paint. We looked carefully at the different features like craters and shading.
Fantastic Home Learning!
We have been studying space and their discoveries. We have had the most amazing home learning pieces brought in.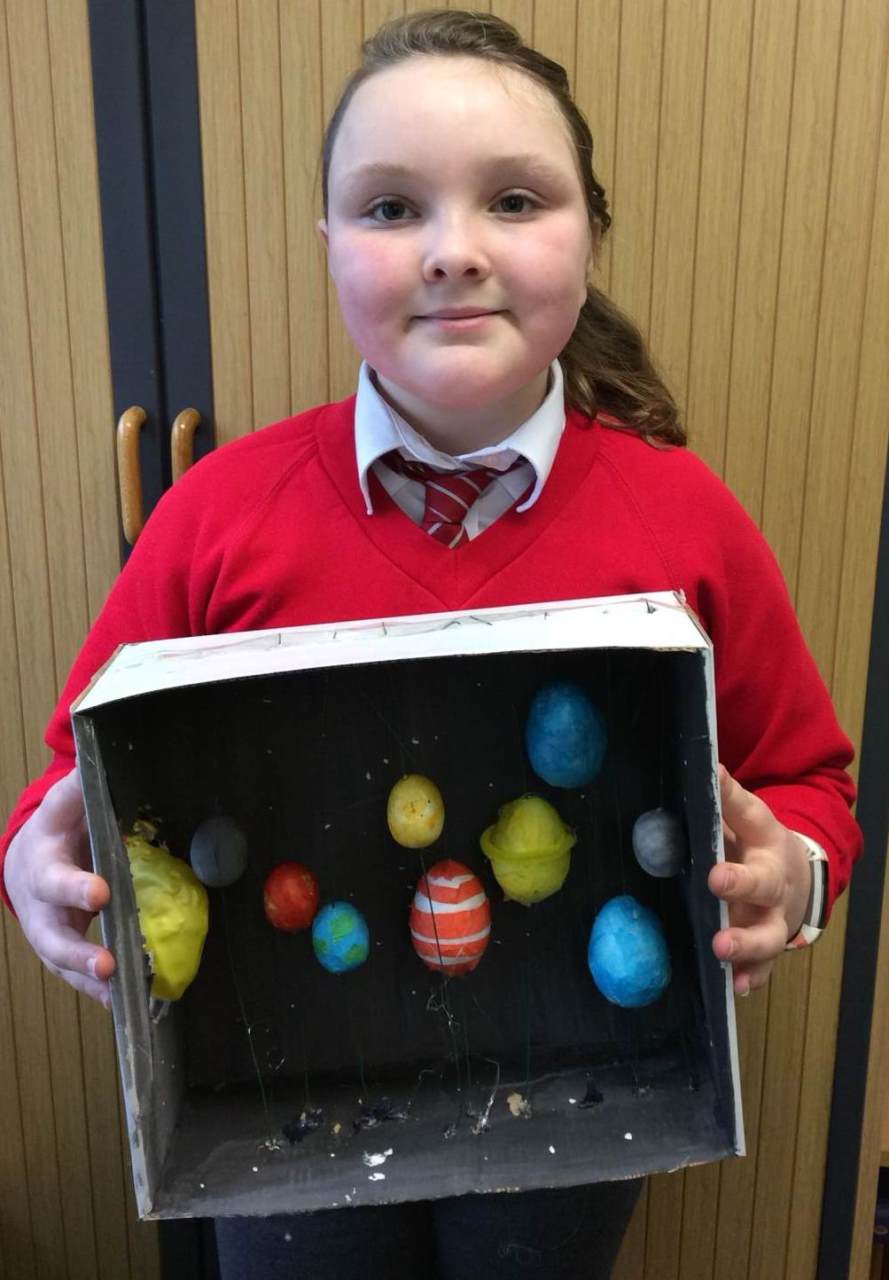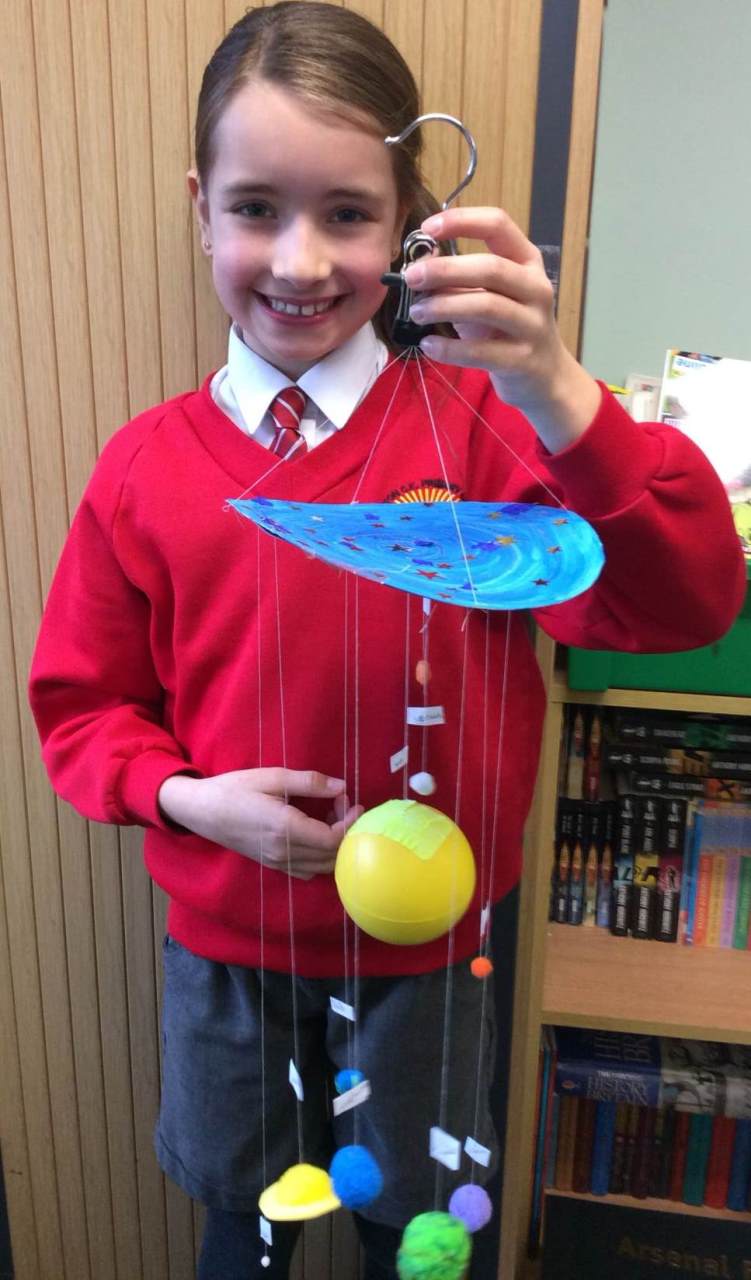 Not only did our talent Shark children create mobiles and different structures they also made a solar system cake. Who knew that the solar system could be so tasty!
The big debate!
We had a big debate in class this week, based around suffering and the Buddhists' view.
This was as a result of our enquiry unit based on 'Why is there suffering?'.
There were some fantastic, well researched points in the debate. It was so close in seeing which side had the strongest argument.
To infinity and beyond!
We have created some fantastic pieces of art linked to our topic of space. We have been using paint.net to recreate photographs of a nebula.
We also used our knowledge of blending to help create other space pictures.
Let it snow, let it snow, let it snow!
Shark class couldn't resist the crisp white snow! Getting a little cold and wet was worth it.
Choose Kind
We finished our class book 'Wonder' by R.J.Palacio. It was a fantastic book with a really positive message. We learnt a lot from the character August and how he overcame so much.
We finished our class book with a trip to see the film based on the book. A few tears were shed and laughs along the way.
Super Sour Sweet Sensation!
Shark class made a super sour concoction in Science this week! We have been looking at water, acids and alkalis and this week we focused on acids. We used citric acid with other ingredients to create our mix.
This experiment really helped us understand what acidity was and the impact it can have. We then wrote a persuasive piece of writing to convince parents to create this at home.
Parliamentary Debate
Year six had the fantastic opportunity to go to East Point Academy to learn more about parliament.
We created our own parties with a manifesto, slogan and even had to do a speech to persuade voters to vote for the different groups.
This is the polling station where we had to cast our private vote and we were reminded that we couldn't vote for our own party.
Our two groups were: Animal Army Party and Great Green Britain Party.
The Animal Party won by a coin toss as it was a tie between them and a rival party! The Great Green Britain Party came third.
Shark Class STEM Learning Cafe
Thank you to all the adults who came along to our STEM learning cafe. It was fantastic to see all the different designs and how well everyone worked in a team.
We made straw coasters and used a fabulous book as a stimulus called: Rosie Revere Engineer.
Here are some of the pictures from the Cafe.
Alkali, Acids and Water.
Egg-citing Science
We have started our science topic off with looking at the wonderful liquid-Water! We were amazed as to how water can act in so many different ways. We saw hydrogen and oxygen split before our very eyes and also managed to make an egg float!
We used different proportions of salt to represent the salinity of the different bodies of water around the world. Then we tested to see what would then happen to the egg when you placed it into the water.
Fabulous Home Learning!
We have had some amazing pieces of homework brought into shark class over the past couple of weeks. It has been great to be able to try some Mayan cooking.
We have certainly had our fair share of Mayan hot chocolate!
Here are some of the pictures of the tasty treats brought into class for us to taste.
Thank you to all the adults for sending in pictures!
A fantastic sta

rt
Welcome back! We have had an exciting start to the new school year. We have been getting to know each other again after having a year apart, which has been great fun.
Physical Education
In PE this term we have started learning the skills required in hockey. Working together to control the ball was vital in getting it to go where we needed it to.
Transition
We had an eventful transition time as new year 5 and 6.
We made ice-cream and looked at how chemical reactions can work to create something before our eyes! It also tasted quite nice too with no salty ice-cream created.
We also tested the how effective sun protection cream was for stopping UV rays by using UV sensitive beads. We were shocked by how quickly the beads changed colour because of the UV rays when they had a lower factor on.